Biography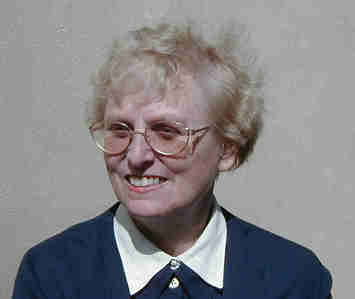 (Rosemary Rowe)
Rosemary Aitken was born Rosemary Rowe in Penzance, Cornwall during the Second World War. The granddaughter of a tin-miner killed in the Levant mine disaster, she moved to New Zealand with her parents and was largely educated, and was married there, before returning to the UK in 1967. She is the mother of two adult children and has two grandchildren living in New Zealand,and three grandchildren in Cambridgeshire. After living and lecturing in Gloucestershire for many years, she returned to her beloved native Cornwall in 2007 and now lives in a beautiful wooded area close to Truro and the Fal.
Rosemary Aitken is a highly qualified academic. She holds degrees from Wellington and Sydney Universities, and a Teaching Diploma from Auckland Training college as well as a diploma in Educational Management from Bristol the RSA Diploma in TEFL, and LTCL's in both TESOL and Speech and Drama. She worked for more than Twenty years in Higher Education, until an industrial accident cut short her lecturing career. She had a long spell in hospital and in a wheel-chair, after which she worked as a part-time examiner and moderator for Trinity College in both Drama and English Language. She has written more than a dozen bestselling textbooks on English Language and communication, as well as a hand-book on how to write a novel. She has also written several prize-winning plays and poems.
AS Rosemary Aitken she has written eleven Cornish historical novels, examining the social conditions of Penwith before the first World War. The most recent of these "Flowers for Miss Pengelly", appeared in December 2012. The thirteen crime novels, set in second-century Roman Britain,and featuring the Celtic sleuth and mosaic-maker, Libertus, are published under her maiden name of Rosemary Rowe The latest in the series is "Dark Omens", published in August 2013.

Her short stories have appeared in anthologies and in a number of women's magazines, and she continues to give talks and run workshops and writing courses. For two years she was Chairman of the West Country Writers' Association.